EXABLADE 2.2 -
Automatic vertical cutter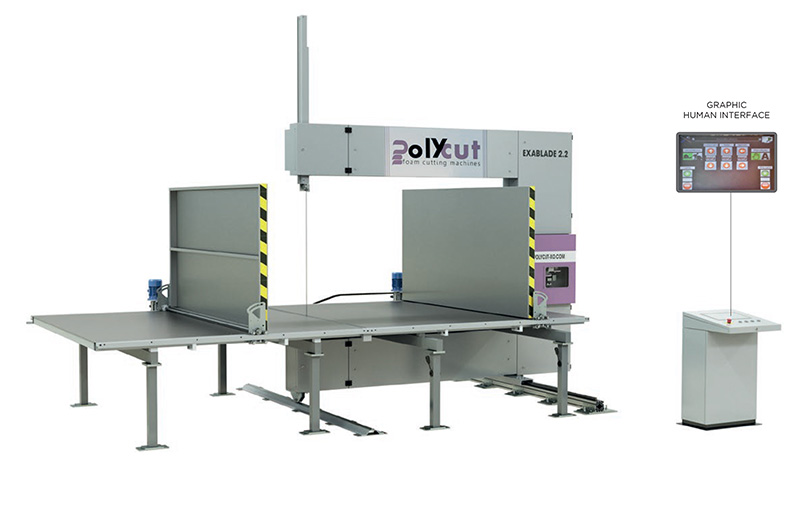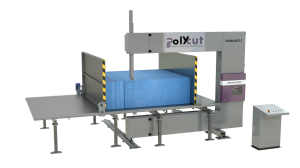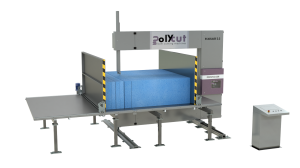 EXABLADE 2.2 is an automatic double sides cutter with vertical blade for cutting blocks of flexible polyurethane foam.
The cross blade is in carbon steel with double smoothing which permits to cut into two different ways of the cutting arc.
Both smoothings of the blade are sharpened by a semi-automatic sharpener.
The machine is controlled by a TOUCH SCREEN system with integrated PLC which permits many operations like: manual and automatic management, machine parameter management, machine sensor management, cutting list management with storage of 100 cutting programs that can be recalled or modified based on production needs.