WIRECUT 2.2 -
CNC contour cutting machine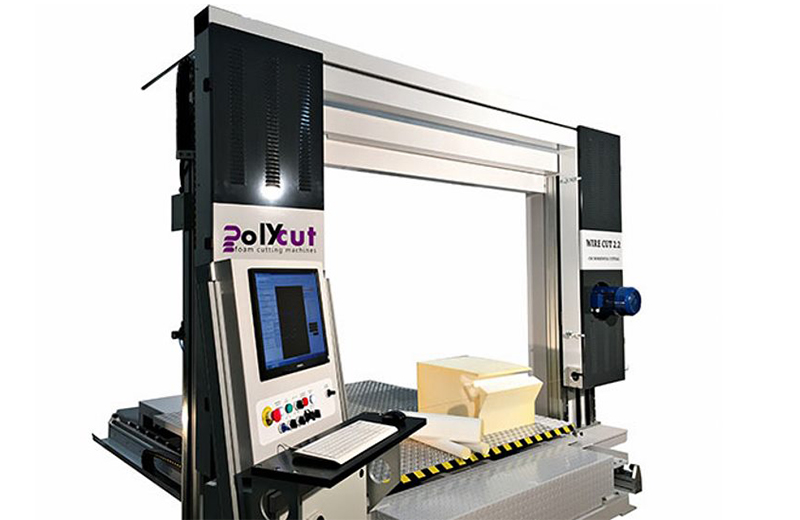 FEATURES
High Precision Axes Movement
Excellent for cutting harder materials
Photographic relief DIMA on board
Machine
STRENGTHS
High Speed and Cutting Accuracy
Direct DXF processing without conversion
High Energy Saving
Low operating and maintenance costs
WIRECUT 2.2 is an abrasive wire with a CNC control (computer numerical control) for cutting polyurethane foam.
This electronic shaper not only cuts different density of flexible polyurethane, but also different materials like stone wool, rebond foam, etc.
This machine is managed by a CAD-CAM POLYCUT software which permits a high precision of cutting and productivity.
The WIRECUT 2.2 with its technology of Industry 4.0 can reach important goals like energy saving, simulation and flexibility of working, assistance in remote with protocol TCP-IP and automatic photographic acquisition of the shape on the panel directly.
{